Let's face it, nothing strikes fear into our hearts quite like the thought of Christmas shopping.
Every single year I promise myself that I will start in November, October even, really get a good head start. I have elaborate day dreams in which my presents will be wrapped at the foot of my bed by the 10th December whilst I smugly attend parties, drink mulled wine and say things like 'Stressful? Oh one just needs to be organised that's all – another mini gruyere tartlet? Don't mind if I do'.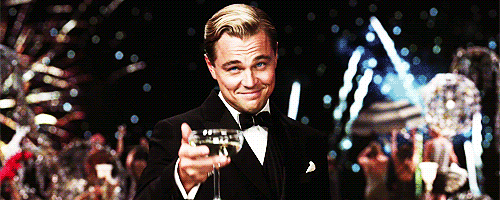 That, without fail, NEVER HAPPENS. Firstly I doubt a pile of presents could fit at the end of my bed in my teeny tiny room. Trying to manoeuvre myself around that bedroom is virtually impossible, especially if I'm trying to be in the least bit alluring and try and sashay around the bed. With such little floor space and lack of co-ordination it invariably looks like a sad crab.


Secondly I do not move in the kind of circles where Gruyere tartlets would be served. Or any kind of tartlets for that matter. You know what if it's not alcoholic, under five quid a bottle and a questionable colour my friends and I probably aren't serving it at our parties.
The last party I threw ended up with us running out of our canapes (bits of pizza I chopped up with scissors in a drunken frenzy) and some boys drunkenly frying the entire contents of our freezer. Fried bread confit with a side of fish finger anyone? Petit pois medley with a ketchup jus? Or perhaps you might like an unidentifiable pastry parcel from last years soiree that we found at the back of the freezer drawer and re-fried? I heard Heston's totally jel of that recipe. Where was I whilst this frying bonanza was ocuring and potentially burning down my whole flat? Showing off by trying to down a serving bowl of leftover vodka jelly and ending up with it dumped all over my head, that's where.


Thirdly, perhaps it's just me, but when you live on a tight budget things just kind of…crop up. A water bill in November, someone's birthday or, god forbid, someone gets engaged (just remortgage your non – existent flat seriously) and suddenly Christmas shopping goes straight to the bottom of the priority list.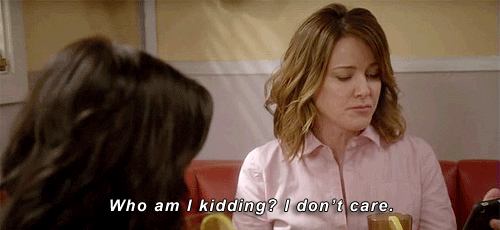 So if, like me, you have woken up with a cold sweat because you're hungover, it's the 21st of December and your funds are disappearing like you literally pushed your cash into a pile and set fire to it then fear not. I have scoured the internet for the cheapest and best presents out there.
The handmade Christmas extravaganza
Ok look there's a massive caveat here. You have to be quite good at arts and crafts and not just think you might be a creative genius like I did when I loudly announced to my entire local pub that I would not be buying Christmas presents this year but making them like a domestic goddess type whilst smiling in what I imagined was a 'housewifely' way at a very unimpressed looking MOD.



When I woke up in the morning with a thumping head, a mouth like an old shoe and an internet history that informed me I'd googled 'maekl chisstmxs presenfs', 'humade not shite presfend' and 'homemad present easfy, chwap, eady' and also drunk ordered 16 quids worth of fuzzy felt from amazon it seemed like an altogether less appealing idea.


However, I am not a quitter (lol I SO am) and so I enlisted the help of my good friend P who runs this incredible website to get her to help me make some homemade treats.
Turns out, if you've got the help and instruction of someone like P you can actually make gifts that are both personal, actually nice and easy on your budget. Hurrah.


Considering that before P's help my last foray into homemade gifts saw me sewing a napkin into the lap of my pajamas (true and v sad story) I think I did quite well to emerge with a nice looking tote bag and some Christmas cards. However there's plenty more things you could make from bath salts to Christmas decs that look like you might have bought them from the White Company to fancy looking homemade mincemeat.
There's also something really wholesome and Christmassy about sitting down to make gifts for your nearest and dearest. So if you think you've got the talents go wild!


If you suspect your 'Christmas robin' may end up resembling an old chewed raisin covered in red fluff feel free to read on for some other options. If you think i'm exaggerating P laughed for ten hundred years before squealing 'its so bad its almost good'. Christmas brings out the good will in us all.
I feel my first mistake was gluing his wings on backwards.


The Lazy Girls Dream aka Online Shopping.
OK so we all know that this is by far the easiest option. The option that sees you shopping from your bed with a glass/bottle of wine and eating bag cheese whilst wildly ordering all kinds of tat rather than running around Westfield taking layers on and off like a mad, sweaty beetroot.


Here's the kicker though – if you leave this too late it will no longer be an option. Delivery is a bitch. Take it from someone who found themselves resembling a high pitched Liam Neeson to Selfridges customer service (I will find you….and my hamper) you need to give yourself some time.


However if you have left it to the last minute, here's some lovely people who will save you.
ASOS – Last delivery Fri 23rd December (order by 8pm). Costs £3.50 unless you have the premier delivery option which is so worth it its unreal.
M&S – Last delivery Thursday 22nd Dec by 10pm (v good for wine soaked impulse purchases…here you go office secret santa; Some Winter spiced bleach that I thought was mulled wine and a bag of pot pourri. ENJOY)
Tesco Direct – Last delivery Thursday 22nd Dec (order by 5pm)
Debenhams – Last delivery Friday 23rd Dec (order by 7pm) will cost you £6.99 though which is less than ideal.
Amazon – Last delivery Sat 24th Dec. All praise Amazon.


I'd also like to include a special accolade to John Lewis Click and Collect who single-handedly saved last Christmas for me. Not only can you buy it online and pick it up from and John Lewis or Waitrose the NEXT DAY but they actually have a huge range of stuff meaning that you can cover off your dullest relative and funnest friend in one fell swoop. HURRAH.
A word of warning for the online shopper. Try to downsize that bottle of wine to a glass or two. Take it from someone who ended up ordering their sour faced colleague a mug that said 'cheer up or bore off' on it as a secret santa gift, the freedom that comes with shopping from your bed can also lead to some pretty questionable decisions.


I'd like to think that's what happened to the person who decided that a book about sodding sharks was fitting for my secret santa gift last year but…idk.



The Department Store Dash
John Lewis, Debenhams, House of Fraser, Westfield – pick your poison they are all a much of a muchness.
Now listen to me young tribute. This is not a drill. This department store is your Everest and you need to be prepared.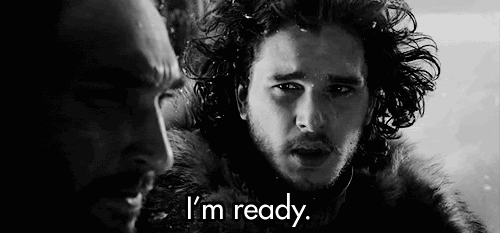 You will need: a good night's sleep, some very comfortable shoes, thin layers and to have abstained from alcohol for the past 24 hours.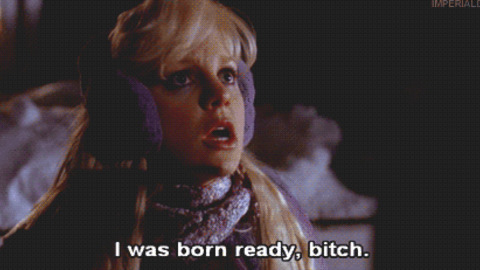 Think I'm joking? One year I attempted the department store dash after a raucous Christmas dinner turned night out that ended at 4am when I smashed an entire magnum of champagne off a rich mans table at the box, pretended I was off to go and buy him another one, handed the barman my oyster card and then ran. MERRY CHRISTMAS.


If it helps you envisage this I was wearing a turkey hat at the time. Yeah.
Lesson number one of Christmas shopping: If you've had to order a dominos at 11am and your flatmate has inexplicably sobbed on the overground, you are not ready for the department store dash.


But we were young(ish), naïve and full of still drunk optimism. As I entered Westfield and surveyed all that lay before me like a fat Katniss Everdeen I felt smugly confident in my ability to get this shit done.


What could go wrong?
Doing a projectile vomit in the corner of Boots and then crying whilst my flatmate pretended not to know me. That's what went wrong.


So yeah take it from me – this is no laughing matter and you will need to be on tip top form to get this done. You will require a solid plan: a list of the shops you plan to hit, the items you plan to get from each of said shops and a well-organized route. And good god wear something breathable. Nothing says 'I'm not in control of this situation' more than accidentally flicking some face sweat onto the face of a shop assistant and then blankly staring at the counter whilst you both politely ignore it.


The one stop shop
This is honestly a V.G. idea for anyone who enjoys a time efficient solution (aka is extremely lazy) such as myself and much easier than you think. For this you will need a shop that covers a multitude of age ranges, genders and tastes. Basically get yourself down to a good size Boots.
Pick up a nice body set for mum, a personalised photo gift for grandparents (they have a same day collection service which is brill!), and a shaver for dad. Because nothing says merry Christmas better than 'your nostrils could do with a trim'. No, but seriously, they also do pretty great gift sets and a surprising array of electricals that you wouldn't even know where from Boots honest.


Top tip here is not to spend hours circling the same shelves and debating giving up and going to other shops. JUST BUY THE THING. Let's face it, if they don't like that one particular thing from Boots, chances are they will like something else from Boots and therefore can take it back and swap it. Unless they don't like personal hygiene in which case you should maybe reconsider their place on your Christmas list.


So go forth and God speed. You can do it, keep your chin(s) up, may the odds be ever in your favour!
Remember, in a few short weeks you will be lying on the sofa in your most disgusting pyjamas, drunk, shoveling quality street into your mouth and this will all be but a distant memory.