Let's all agree on something right now. January is the worst month of the year.
Coming from someone who LOVES new years eve more than anything (see my sermon on why NYE gets an unfairly bad rep here) January feels like a long slogging hangover of shiteness. Kylie Jenner may have thought 2016 was all about 'realising stuff' (so deep babes) but I believe that is January's role each and every year.




Tis the month of realising you weigh roughly the same amount as a baby hippo, the month of realising that your attempts not to drink have resulted in pure misery followed by getting accidentally wasted and crying to your colleague about how you truly believe if you're hair wasn't so frizzy you'd be married by now (you're my rock Sandra, my ROCK).


It's realising that your body will most likely never be a temple and is much reminiscent of a fast food chain or a very cheap off license. Most of all It's a month of realising that getting paid on the 20th of December when you've only done half your Christmas shopping will undoubtedly mean that you enter the dreaded month of January with approximately £100 to last you 5 weeks.



SIGH.
What makes it worse is that London is seemingly a city that gives you literally nothing for free. I write this as a person, a particularly outraged person, who was charged £2.50 for a SODA WATER in a pub in Soho.


I mean…..
Let me tell you something London. When I lived in Leeds £2.50 would have bought me a fine bottle of wine*. Or a bottle of vodka**. Or even a full meal at a reputable establishment***.
* This wine came from a lovely shop called Bargain Booze and I once found something that looked suspiciously like a chip in the bottom of it.
** caused me to completely black out and behave like an unacceptable lunatic. I did the following things in the following order
Put on so much makeup that I looked like an actual man in drag. And not all amazing like those stunning drag queens you see at burlesque shows. Like someone's uncle Gary going to a fancy dress party as Amy Winehouse.
Believed myself to be so stunning that I was a prick to everyone all night and kept 'acting aloof' which included putting my middle finger up in all photographs and flicking my hair a lot.
Got on the table in the middle of pre-drinks and refused to get off and when people tried to get me down I threw satsumas at them from the bowl in the middle of the table and shouted IM THE KING OF THE CASTLE YOURE THE DIRTY RASCAL
When the host finally lost their rag and ordered me down I sat in the corner and fake cried and muttered things about 'being bullied'. Alternated from this every 15 mins or so to having earnest and TMI conversations with people who didn't want to have them with me. "listen…LISTEN…this is what I know to be true…about me..,and who I am…who I can be…mmmokk"
Got second wind and headed to club.
Fell over five times on way to club
Sick in own hands in club
Am sent home and get into bed inexplicably wearing my pyjamas over my outfit and keep my shoes on.
Have conversation with my really nice boyfriend at the time where I tell him that I am currently kissing a handsome boy. He ventures that this may not be true as we are on skype and he can clearly see I am alone and wearing pyjamas over my clothes. I insist I am and have fake slurred conversation with imaginary man off screen before passing out with my nostrils v close to the camera.
He does not dump me which is miracle.
*** a polystyrene box of chips covered in cheese. This may have added to the Freshers 1500 that I came back sporting that caused my mother to do an audible gasp when I waddled through the door.
So yeah. Anyway. London is expensive amiright?!
And when you combine an expensive city with having about 20p in your bank account your month can get pretty boring, pretty quickly. Unless your idea of a rocking good night is sitting on the sofa with a pile of super noodles wondering why you didn't train to do something sensible like dentistry instead of a job in pissing marketing. It might be. But I doubt it.


So what do we do? Do we lie down and admit defeat? Do we resign ourselves to evenings eating whatever concoction we can find in our cupboard (pasta with ketchup anyone?) or going to the pub and miserably lapping at a tap water.


I say NAE!!!
I have spent the past couple of weeks trying to find the best free shit on offer so that you can live like a queen (or King) for the month of January. Keep your eyes peeled on this blog as well for cheap deals so that you can treat yourself all year long on the cheap and cheerful!


TREAT YO SELF
Is there anything more glorious yet more unnecessary than a trip to a spa? Especially when said trip will cost you the equivalent of a mortgage in the suburbs.


Even at home pampering can get pretty expensive.
Hands up anyone who's ever done a mindless shop around boots and ended up with £60 quids worth of scrubs and facial oils and had to put half of it back sheepishly as the cashier eyes you with the superiority of a person who totally knows that you card did not get declined because you 'probably have too much money in there'. No matter how much you giggle about popping outside to call Zurich immediately. "Gustav's always fudging my transfers! God knows when that 5 million will clear ehhh" you titter unconvincingly as Lisa behind the till grudgingly puts back every single item apart from some sad face wipes and a pack of gum.


FEAR NOT MY FRIENDS.
How about a free facial?
Skin Laundry offer you your first treatment absolutely FREE when you book online. They're based in Liberty London and treatments usually cost a whopping FIFTY POUNDS*
They also don't ask you to put in any credit card details so there's no danger of being entered into some sort of rolling payment plan and being charged some whopping amount because you forgot to cancel it 30 nanoseconds after signing up.


*If you're sneering at me for calling fifty pounds whopping then why are you reading this? Also can you lend me 20 quid? Thanks.
A few need to knows. Skin Laundry is not a relaxing massagy facial. For some of you this may be a relief. Especially people like my mother and her pal who hate what they refer to as 'lezzie strokey fingers'. Nice and PC there.
Skin laundry is a laser and light based therapy that promises to blast all the crap out of your pores and leave you looking like Miranda Kerr or similar.


Now I can't say it transformed me into that however I did notice that I've been less spotty since and also that my makeup went on nicely the next day and didn't settle into my face like a dust sheet like it usually does. Plus its free so what do you care?!
Otherwise why not take a look at Salon Guinea pig? Don't be put off by the 90's vibe of the website (I don't mean that in a cool hipster 90's way, I mean that in a windows pc dial up internet type way). It's basically full of students looking for models for free blowdrys, manicures, pedicures and waxing. You have to be a bit flexible with your time but you can't really say fairer than that can you!?


CATCH A FILM
Going to the cinema is one of my all time favourite activities.
Unfortunately at some point in time somebody decided that it was perfectly acceptable to start charging approximately 100 pounds for the privilege of sitting in a room with loads of strangers, all of who have chronic colds or a compulsive aversion to eating quietly, in a seat that instantly gives you butt cramp to see a film that will be out on DVD about three weeks later.


Like I said I love going to the cinema but lets be honest – it's not a luxury activity yet it costs the same as hiring a private jet. Even arty independent cinemas (that I obviously love because I'm a wanker) can surprise you by charging you the equivalent of a three-course meal for some artfully arranged yet extremely dry popcorn in a retro cone. JUST GIVE ME BUTTERKIST GODDAMMIT.


And breathe.
So instead of doing that just sign up to Show Film First for the chance to attend pre-release screenings, concerts and music events totally free. (sometimes a £1 -2 booking charge). It's pretty sporadic and there are sometimes some extremely questionable things on offer* but on the whole it's pretty great.
*No I do not want to go to Croydon to see a Billie Piper tribute act thanks. Neither do I want to pay (apparently very discounted) 31 of my precious pounds to go and see the Strictly Come Dancing tour. It's bad enough on the TV. Not even my Granny likes it. If I wanted to watch some z list celebrities making a show of themselves I could just head to the nearest available opening of an envelope. Thanks though.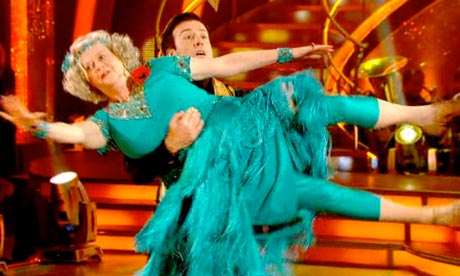 In my time as a SFF member I've had tickets to BST in Hyde Park, seen several films ahead of their release, gone to a night screening of the Rocky Horror Show which was the TITS and also gone to see a weird screening of an ITV drama featuring Harry Houdini and Sherlock Holmes. It was bizarre yet I enjoyed it. So there you are.
GET SOME EXERCISE
Yeah I know its not everyone's favourite pastime however do you remember the part where we realised that Christmas turns anyone without the self-control of a monk into Jabba the Hut's twin?


So it's probably time to get yourself down the gym isn't it.


Except, going to the gym is hard when your motivation has been worn down to nothing by the barrels of mulled wine and entire wheels of cheese you pelted in the general direction of your month for the entire month of December. Couple this with the fact that every other greedy piglet has also decided to get themselves a gym membership in an effort not to resemble a walrus come summer meaning that your gym is now the busiest it's ever been and you've hardly got a recipe for effective workouts have you.


My first trip back to the gym after Christmas involved me wandering aimlessly around the  gym floor, filling and re-filling my water bottle, doing approximately three sit ups before collapsing in a heap and googling 'celebrities who are fat but still pretty' for inspiration for my new life as a lard arse.
I personally find the most effective way to actually exercise is to book myself into a bootcamp style class where some army type yells at me to do burpees until I am sick or throw an actual tantrum.


Unfortunately most of these classes cost around £20 quid a session. And seeing as I'd need to win the lottery to provide enough 20 quid sessions to turn me into Giselle, this simply isn't feasible.
This is where our parks comes in. Free bootcamp exercise in a park near you. Or not near you depending on preference.
I now opt for not near me seeing as during my first class where incidentally I looked like the love child of a beetroot and an extremely sweaty seal, my ex boyfriend decided to have a picnic with his new very thin girlfriend on the adjacent patch of grass.

Let me tell you there is nothing quite so horifying as trying to do burpees whilst a person who has seen you naked watches. Oh wait yes there is. Your gym leggings could roll down under the pressure of your 'holiday belly' and expose your butt crack to the whole park in the process.


YAY.
SEE A SHOW
I bloody love going to the theatre. Musicals, comedy, serious plays – you name it, I'm there.
I mean I suppose I didn't really enjoy the evening where I accidentally took my best pally T to an incomprehensible adaptation of a Samuel Beckett play. There was one woman in it. Screaming and shouting in different accents. Dressed in brown rags.


And everyone else loved it.
Seriously, Salman Rushdie was sitting two seats down from me and he was chuckling away like no one's business. I, on the other hand, was trying to stop my head from doing that awful bobbing thing where you are basically falling asleep and constantly woken by your own head crashing onto your chest.
I was one pint of wine away from standing up and shouting "PLEASE EXPLAIN TO ME WHAT IS SO FUNNY ABOUT THIS LADY SAYING 'so what say I? Say who? Say….you?' WHY IS THAT A CAUSE FOR SNIGGERING"


Or the evening where my boyfriend at the time gave me tickets to an open air theatre play that I invited my poor mum to (like she hadn't suffered enough just raising me). In my head we would be merrily drinking rose on a warm summers evening and munching on those mini picnic things from M&S. To that end I turned up in a white sun dress and no coat.
However tis England and obviously it was raining and freezing.
Also the play was a bag of shite.


Cut forward THREE HOURS later to my mum and I huddled under the picnic rug covering our heads with a waitrose bag for life whilst what can only be described as incomprehensible madness unfolded on stage.
The entire play seemed to consist of an old woman shouting 'OOOOOHHHHHH JOOOOOOOOEEEEEEEEEEEEEEEEEEEEEEEE' over and over and OVER again.


What made it even more amusing was that she kept getting interrupted by a rather enthusiastic elephant from the zoo directly behind the theatre.
"OOOHHHHHHH JOOOOOOEEEEEEEEEEEE" "BAAAAAROOOOOOOOOOOOOOOOOOOO" ( that was an elephant noise. Yep)
I basically spent the whole three hours wondering what I had done to make my boyfriend hate me so much.*
*He actually broke up with me a month later so…maybe he was trying to tell me something. Or maybe he was trying to tell me something when he signed up for an online dating account. Or when he tried to arrange a date with my co-worker….You know what it doesn't matter, sometimes these things just come out of nowhere OKKKK.


Anyway! I usually love the theatre. But, as we all know, it's pretty expensive.
So here's a great way of getting your hands on some free tickets!
My Box Office is a seat filling service that is completely free to join. There are tickets available for a wide range of shows including opera, dance, comedy and sports. When you register you will be asked to select which genres interest you the most; you will be notified when these tickets are available.
Tickets are generally free (or highly discounted) – you will just need to pay a small administration fee. I have registered with the site and can see that these fees are only about £2-£3. Tickets are this cheap as they are for press nights, special screenings and previews. Once you book a ticket you must attend. Other conditions are that you be discrete, enthusiastic* and go to as many shows as possible.
*Look, I personally feel that the worlds most enthusiastic person would have struggled to show enthusiasm at a play WITH NO INTERVAL where brown rag lady (who in my head I called 'The Turd') crawled over papier mache rocks whilst making this noise….oooaaaaaahhhhhhwwwooooaaaahhhhhh.


S0 my little paupers I hope this has helped buoy you on for the last week or two of the month. May this ease the road to payday, upon when we will abandon all clever free cultural ploys and head straight for the pub for some nice wine and chips.